What is the difference between choosing a fitness facility and a pair of LulaRoe leggings?
A: Only the leggings come in a one size fits all!
When choosing your E-L- I-T- E gym that "fits just right, " here a few things to keep in mind:
Equipment: Does the facility contain all the equipment you need to reach YOUR goals?
Rod, the rock star owner of Premier Fitness in Appleton, WI, makes it his job to accommodate all of his athletes in any way he can. The gym, just like the fitness industry, is ever-evolving. With the newly added Barbender café, the Keiser equipment, and the addition on the back of the building, Premier fitness has all you need to achieve any and every goal you may set for yourself.
Location: Are you going to go broke or be stuck in endless traffic while driving to work out?
Premier Fitness is located on the edge of town with easy access right off highway 41! You will never have to fight for a parking spot again.
Interior: First impressions mean a lot. Does the gym impress you when you tour it for the first time?
Premier staff makes it a point to keep the facility well maintained and extremely clean. Included with all membership options is access to the shower and multiple changing rooms. All of the lockers are in a centralized place in the middle of the facility. This means no more tripping over other people's clothes, or tip toeing around the puddles in the locker rooms!
The People: The key ingredient! Do you feel welcomed by the staff?
Since the day I joined Premier Fitness, I have always been greeted by name with a huge smile at the door. One of the things that keep me coming back is the other like-minded people in the gym. Premier may not be the biggest facility in the Valley, but when you work out there, you feel like you belong.
Every Day: Does the gym have consistent hours that are convenient to YOUR schedule?
There is nothing worse than your pre-workout kicking in and realizing your gym is closed or will be closing shortly when you are TOTALLY IN THE ZONE! At Premier Fitness, you have access to the facility 24/7 with your own key.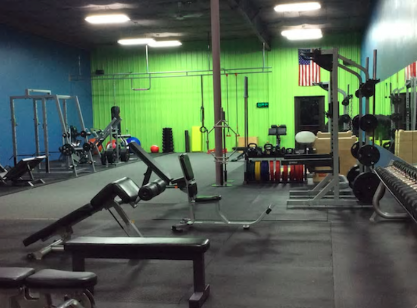 To schedule a tour, contact Rod at 920-735- 4995 or email him at rod@premierfitnessofappleton.com.
Join me for a workout at Premier Fitness, and see why I call it my ELITE gym!